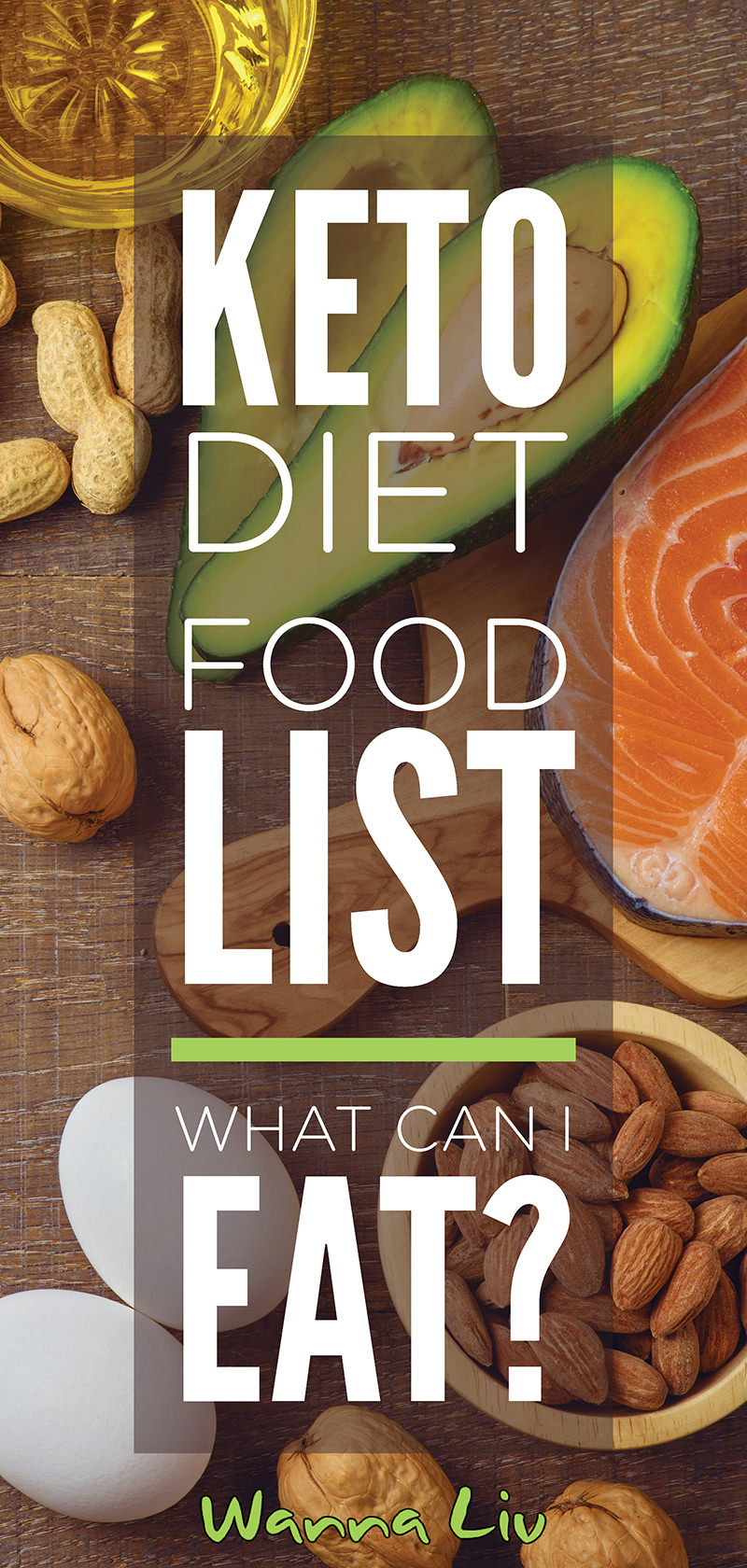 Unless you've been hiding under a rock for the past 12 months you'll have heard of the keto diet.
The keto diet is the latest craze taking over the weight loss world.
The high-fat, low-carb eating plan has helped people shed pounds almost instantly!
Although the word "diet" may seem intimidating, you should think of the keto diet as more of a lifestyle change, a way of eating that includes meal plans that you can enjoy for the rest of your life.
Studies have found that this very low-carb, high-fat diet is effective for weight loss, diabetes and epilepsy.
There's also early evidence to show that it may be beneficial for some cancers, Alzheimer's and other diseases, too.
A ketogenic diet generally limits carbs to 20–50 grams per day.
While this could appear challenging, numerous beneficial foods can easily fit into this way of eating.
Related: Keto Diet 101: A Beginner's Guide

The basics of a ketogenic diet:
Consume a small amount of carbohydrates/sugar.

Consume lots of healthy fats.

Consume a reasonable amount of protein.
A keto diet is pretty simple, and most people see results fairly quickly.
But there are a few important things to remember that will keep you on track.
Drink Plenty of Water – As you will be eating less carbs your body will be retaining less water. If you don't drink water to counteract this you may become dehydrated. Drinking water will eliminate also keep hunger pangs at bay and ensure you stay energetic and awake.
Consume Enough Sodium – Your body relies on sodium to transport nutrients from cells. On a keto diet you'll likely be receiving less sodium through processed grains/sugars so make sure you eat salt/sodium rich foods. Otherwise you'll be tired.
Fat is good! – The majority of your calorie consumption should be from fat. If you're feeling hungry or like you need to snack, eating more fat at meals will usually solve the problem. Over-all, choose the fattier cuts of meat.
Related: Intro To Keto: Free 3 Day Keto Kickstart Meal Plan
Being on a diet can be hard when you don't know what food you can/can't eat and if you're not prepared the odds will be against you and you'll most likely fail.
If you want to transform your body, you need to be prepared.
We've put together a ketogenic food list to help you make the right decisions when you go to the grocery store.
The keto diet isn't a one size fits all diet.
It's always best to customize your diet to fit your own personal circumstances and health conditions to meet your needs and accomplish your goals.
The foods listed here work well for many people.
If you follow a very firm keto diet, make sure to personalize this food list to make it work best for you.

Meat: Red meat, steak, ham, sausage, bacon, turkey and chicken.
Fatty Fish: Salmon, tuna, trout and mackerel.
Avocados: Whole avocados or freshly made guacamole.
Eggs: Pastured or omega-3 whole eggs.
Butter & Cream: Grass-fed when possible.
Cheese: Any unprocessed cheese – cheddar, goat, cream, blue or mozzarella.
Low-Carb Veggies: Green vegetables, tomatoes, onions, peppers, etc…
Healthy Oils: Mainly extra virgin olive oil, coconut oil and avocado oil.
Nuts & Seeds: Almonds, flaxseeds, walnuts, pumpkin seeds, chia seeds, etc…
Condiments: Salt, pepper and various healthy herbs and spices.

Vegetables
• Rocket
• Artichokes
• Asparagus
• Bell Peppers
• Broccoli
• Brussels Sprouts
• Cabbage
• Carrots
• Cauliflower
• Celery
• Chives
• Cucumber
• Eggplant (Aubergine)
• Fennel
• Garlic
• Kale
• Leeks
• Leafy Greens (Various)
• Lettuce
• Mushrooms
• Mustard Greens
• Okra
• Onions
• Parsley
• Peppers (all kinds)
• Pumpkin
• Radishes
• Rhubarb
• Shallots
• Seaweed (all sea vegetables)
• Spaghetti Squash
• Spinach
• Tomatoes
• Turnip Greens
• Watercress
• Zucchini
Fruits
• Avocado
• Blackberry
• Blueberry
• Cranberry
• Lemon
• Lime
• Olive
• Raspberry
• Strawberry
Meats
• Beef
• Chicken
• Deer
• Duck
• Goat
• Lamb
• Pork
• Rabbit
• Sheep
• Turkey
• Veal
Cured/Prepared Meats
• Sausages
• Deli Meat
• Hot Dogs
• Pepperoni
• Salami
• Bacon
Legumes
Fats
• Avocado Oil
• Cocoa Butter
• Coconut Oil
• Duck Fat
• Ghee
• Macadamia Oil
• Olive Oil
• Sesame Oil (small amounts)
• Walnut Oil (small amounts)
Fish
• Anchovies
• Bass
• Cod
• Eel
• Flounder
• Haddock
• Halibut
• Herring
• Mackerel
• Orange Roughy
• Red Snapper
• Rockfish
• Salmon
• Sardines
• Tuna (including Albacore)
• Sole
• Grouper
• Turbot
• Trout
Shellfish & Other Seafood
• Caviar
• Clams
• Crab
• Lobster
• Mussels
• Oysters
• Shrimp
• Scallops
• Squid
Drinks
• Almond Milk
• Broth (chicken, beef, vegetable, bone)
• Cashew Milk
• Coconut Milk
• Unsweetened Coffee
• Herbal Teas
• Lemon and Lime Juice (small amounts)
• Sparkling Mineral Water
• Unsweetened Tea
• Water
Nuts & Seeds
• Almonds
• Hazelnuts
• Macadamia Nuts
• Pecans
• Pine Nuts
• Pistachios
• Pumpkin Seeds
• Sesame Seeds
• Sunflower Seeds
• Walnuts
• Cashews
• Chia Seeds
• Various Nut Butters
• Hemp Seeds
Herbs & Spices
• Sea Salt
• Black Pepper
• White Pepper
• Basil
• Italian Seasoning
• Chili Powder
• Cayenne Pepper
• Curry Powder
• Cilantro/Coriander
• Cinnamon
• Nutmeg
• Cloves
• Allspice
• Garam Masala
• Cumin
• Oregano
• Thyme
• Rosemary
• Sage
• Turmeric
• Parsley
• Ginger
• Cardamom
• Paprika
• Dill