This 30 Day Ab and Squat Challenge is one of those challenges you need to try!
Are you looking to tone and strengthen your midsection along with your legs and butt?
As a result, look no further because we've created the best challenge targeting your core, legs, and glutes.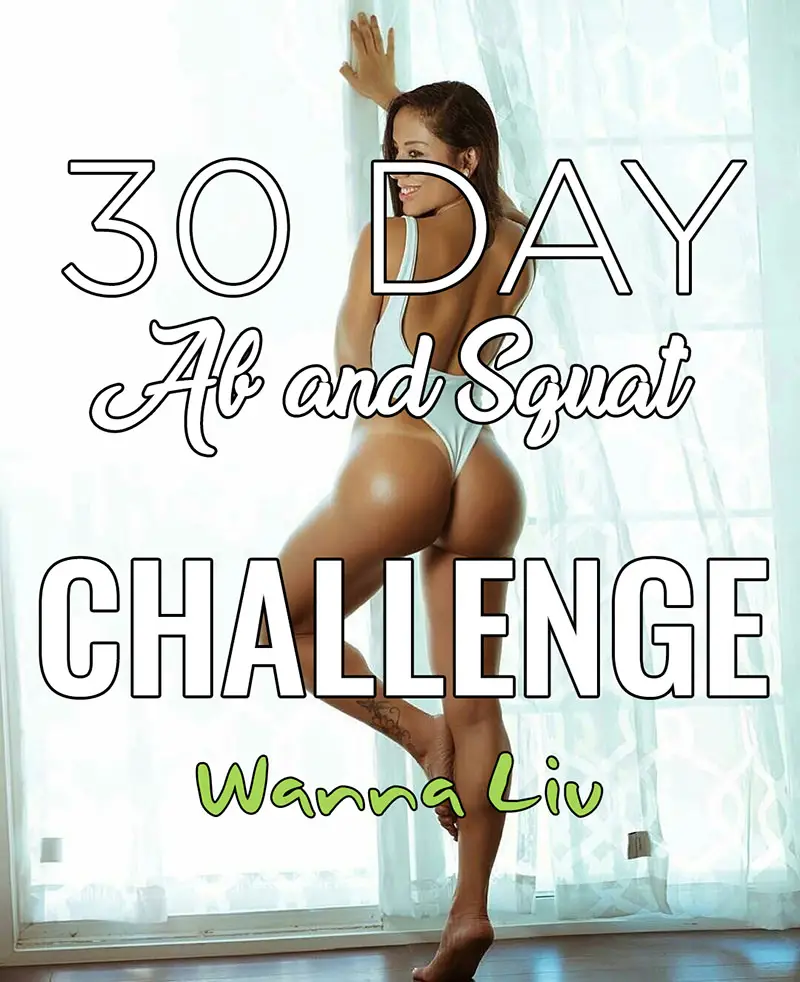 If you stick with the challenge for 30 days, this 30 Day Squat and Ab Challenge is going to give you results.
That's only if you stick with it for a complete 30 days!
Again, the 30 Day Squat and Ab Challenge will tone your abs which will make you feel tighter and stronger.
Did I mention that this challenge also targets your glutes and leg muscles?
Yes it does!
The 30 Day Ab and Squat Challenge does work and it will give you results if you combine it with a proper, nutritious diet and staying consistent.
Check out some of our amazing fitness challenges:
30 Day Running Challenge For Beginners
30 Day Challenge – Full Body Tone

Is this 30 Day Ab and Squat Challenge suitable for beginners?
Yes it is!
This challenge is suitable for everyone looking to become healthier and more in-shape.
If you're more active and have done similar challenges before, this is definitely going to be easier for you.
Again, all you would have to do is increase the intensity of the challenge by tweaking different factors such as rest time, the amount of weight, etc…
Beginners, please follow the guidelines in this challenge very closely.
If you haven't done this challenge before, I would recommend you take it easy and assess your body's reaction to the challenge.
Listen to your body and see if anything unusual pops up and you begin to experience some form of pain.
If you do feel any kind of pain, please stop immediately and take proper steps to diagnose the problem.
We've provided a printable pdf/chart for this 30 Day Ab and Squat Challenge
Print out our 30 Day Squat and Ab Challenge for later use.
Maybe you want to take this chart to the gym or use it at home?
Well, we made it easier for you by providing a printable chart and pdf-version for this 30 Day Ab and Squat Challenge!
Free, printable ab and squat challenge chart below:

The Final Word
Before you begin this challenge, you must be well aware of the movements you're doing in this challenge.
Proper form is key before injuring yourself by using improper form.
We recommend reading this source for squatting: Are You Sure You're Doing Squats Correctly?
Video: Squats For Beginners: How to do a Squat Correctly
We recommend reading this source for sit ups: How to Do a Correct Sit-Up
Video: How to Do a Sit-Up Properly
We hope that you're going to try this 30 Day Ab and Squat Challenge!
If you have any questions about the challenge, please comment below your questions.
Have a comment?
Please comment below your thoughts regarding this challenge.